Commercial Property Outlook for
2023
by Maura Snabes, SVP, Corporate Counsel.
October, 2022
According to Orion Investment Real Estate, while the commercial real estate (CRE) market generally follows the lead of the larger market, the CRE outlook for 2023 may not be as straightforward. Despite a declining residential real estate market, given the current inflationary environment, investors are expected to look to commercial real estate to hedge against inflation.
What is in store for the 2023 CRE market?
Owners and investors are targeting offices, digital economy, and logistics properties, according to Deloitte. Downtown and suburban offices rank first and third overall for global risk-adjusted asset class opportunities. Logistics spaces such as warehouses and distribution centers also rank well.
Interesting alternative CRE to consider in 2023:
DATA CENTERS

The mass adoption of digital technologies, coupled with the continued increase in demand for cloud computing and storage, has driven the exigent call for data centers. However, this sector is not beyond the supply chain issues that other sectors are experiencing. It faces issues of unavailability of semiconductors and building construction equipment, and the decreasing supply and increasing cost of land, which may lead to an increase in rents. Despite such, digital economy properties may provide the best risk-adjusted opportunities in some areas of the globe, compared to all other property types over the next 12 to 18 months.

SENIOR HOUSING

The need for senior housing continues to increase. Even though the pandemic severely challenged the business model, the price-per-bed increased 22% in 2021, and investment volume increased 61% by year-end 2021. In the United States alone, nearly 1.2 million people will enter senior living age every year, painting an optimistic outlook for this CRE.

LIFE SCIENCES

CRE for biotech companies also looks to be a good alternative, due to the increase in demand for life sciences space. This demand has increased substantially as the development of vaccines and COVID-19 relief continues. And, since lab work must be performed on-premises, the demand by employees to work remotely has not affected this sector.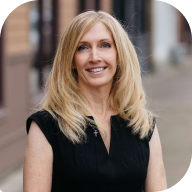 Maura practices in the area of Real Estate and Corporate Law.
Maura has been the corporate legal counsel for a title company since 1994 and has been with Corporate Settlement Solutions since 2002, as the underwriting and claims counsel.
Corporate Settlement Solutions (CSS) is a single-source provider of real estate title, closing, valuation, flood, and recording solutions.
Our team is highly engaged in delivering results that make our customers more efficient, effective, and profitable.
Contact us to get started
Check out our latest articles
commercial
Real-Time Payments
commercial
Biden Budget Once Again Threatens Section 1031
commercial
How Split Closings Can Benefit Lenders